The Internet Economy Expert, has provided nearly 20 years experience with the internet, and web design, and marketing, today we will talk about how you can make money online, Many fortune 500 companies and successful companies already utilize the internet, by providing web designers and webmasters to sell there products and drive new customers to there websites, and place ads and links to there companies. This is called
Affiliate Marketing
, Affiliate marketing has been around since the 1990's, 20+ years.
There is a learning curve for affiliate marketing, so we don't suggest that you quit your job right away to get involved in it, unless you have internet and web design experience. There is many different tools you can use, blogs, content websites, datafeeds, links, videos, and tools you can use, we will get more into this later on, but right now, we will provide you with simple information, on how to get started into affiliate marketing, it can take up to 6 months to a few years to really seeing results and making money on the internet.
We have been been involved on the internet and web development for nearly 20 years, so we will provide this information to those who are interested.
you can start out by making a small amount of money such as $25 every month which can help with food or snacks in the beginning to making a few hundred dollars a month, or thousands a year which can help with bills, food and rent, or perhaps if your really involved in it and have the experience you can make an easy $1-$25 a day or more if you put in the effort.
there are programs and advertising companies that can pay you per click, or per sale, or per sign up on the advertising website. usually they will pay you per click which is usually - are pennies to dollars for every click, or per sale with is usually 5%-10% or more for each product sold, such as if you sell a $12 cd from a music site, you can make $1-2 for each cd sold, etc. or if you sell a $300 item, you can earn $30-$60 in revenue for that $300 item.
This is just an example, today we will provide you with information on a few advertising networks, on how you can become self employed and start getting involved on the internet.
The Following programs are 100% free to get involved.
you can drive traffic to internet companies, and sell products online.
Linkshare/Rakuten company
Shareasale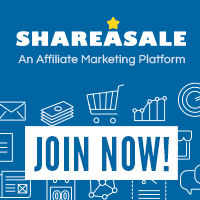 Find a sponsor for your web site.
Get paid
for your great content. shareasale.com.