How to earn income with quality content and Articles and writing via SEO
The easiest way to get valuable
traffic
and earn
income
is to writing articles
and content that provides education and information that your users will enjoy, while utilizing the subject of your interests and areas of interest, such as for us, our interests is
web design
and
website development
, so for this example well focus on the need for utilizing
keywords
and
SEO
(
search engine optimization
)
if you are writing a blog, then for
optimizing
your site for SEO,
here are several key steps on how to optimize your site for SEO.
related articles for SEO, and traffic and income:
100 S.E.O.TIPS
1. You want to put in a description about what your article or entry is about with specific keywords in your blog admin for meta tags(labels) etc. if you have a specific site, then you want to learn (html) and the use of meta tags and keywords we suggest that you learn html and learn the code for meta tags and search results, here's a sample of meta tags in html.
2.
adding a small amount of keywords in your content and using the "bold" via specific keywords an example is shown in this article, can also help
.
3.
adding links to other blogs and sites that you also own can help can also bring traffic, or focusing on backlinks with others (friends/family), can help (more about backlinks)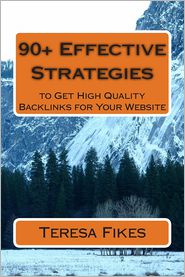 90+ Effective Strategies to Get High Quality Backlinks for Your Website
4.
if you have the revenue and income to do so you can also pay for search listings in google, and other search directories, (sponsors,etc) it's just a matter of finding search directories and search engines that offer this service.
5.
placing links to other articles from your site or pages that may be related can also help boost SEO and traffic.
6.
placing products or advertisements in your content and articles that is related to your content can also bring results, just pay attention to how many advertisements your putting in your content, as such visitors or customers may find it annoying. so be creative on how you present it.