Learn web design and Html and the basics, Lions and Friends
if you are involved and participate on the internet, we strongly suggest to
lions
and
friends
that you get involved in
web
design
or
blogging
in jr high, and get involved in online
retail
and
learning
the principles of
e-marketing
, internet
retail
and learning more about
e-commerce
. this is one way to help you
financially
, and assist you in paying those bills, the rent, buy food, etc. Even though we have provided you with the basics, such as top
resources
, websites,forums, and e-commerce programs, the basics for web design.
(Education and Resources
),
(Tools and Services)
,
(Digital News
),
(All Articles)
, as well as instant daily news feeds.
today we will go into more detail in providing you with basic courses that you can find online. and we will continue with more advanced courses in the coming days.
HTML Complete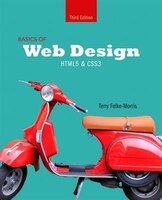 Basics Of Web Design: Html5 & Css3
Related: